What Paint Options are on the 2020 Lexus RC?
2020 Lexus RC Exterior Color Options
When it comes to models that deliver amazing customization features and options, Lexus is an automaker that stands out! Their vehicles offer exceptional personalization across the board, especially the 2020 Lexus RC! This is a luxury model that gives you a ton to enjoy, including many great color options. Continue reading to learn more!
2020 Lexus RC Exterior Paint Options: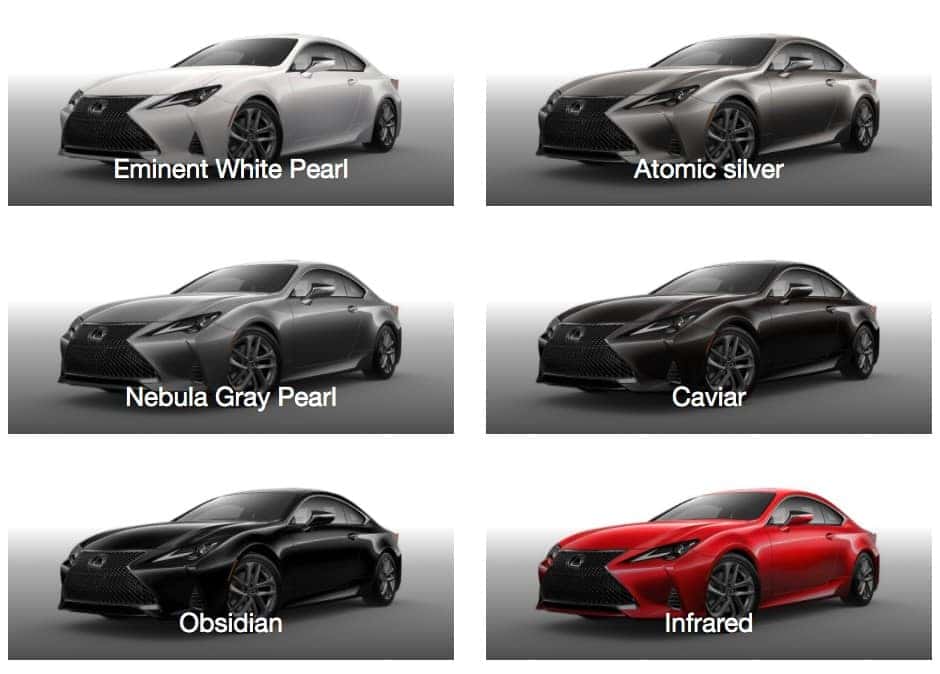 Test Drive the Lexus RC in Beverly Hills CA
As seen above, there are several great color options on the 2020 Lexus RC! These colors, combined with the other luxury features on the new Lexus RC, make this vehicle an excellent model for personalization and customization! Luxury features found on this model range from entertainment to comfort systems, giving you a ton to enjoy!
So, if you're looking for a model that offers great customization options, look no further than the 2020 Lexus RC! To learn more about it, or to take it for a test drive yourself, please contact our dealership today!